Notizia del 08/09/2014
September is just started and as every year it means HARVEST OF THE GRAPES !
Thanks to the cooperation with the local farmers you have the possibility to join this activity. The program we have in mind is the following : morning in the vineyard and then, if you wish, attend some activities that will take place in the cellars or discover our territory that in this period of the year offers a variety of colours.
The farms we work with are easily reachable from our location and they are located in beautiful sceneries.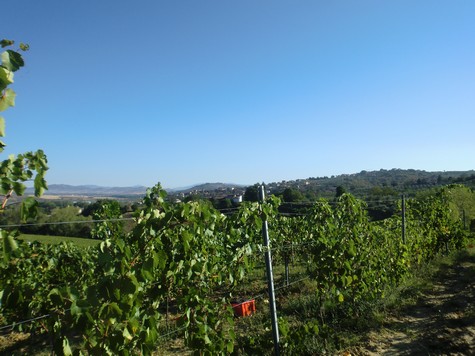 The first grapes that will be collected will be the white one's (around mid September) and then the red ones, the harvest might last until the beginning of October.
Don't miss this unique opportunity, contact us for more information !