Notizia del 02/08/2016
The month of August has just begun, and as is the tradition this is the month of holidays and various initiatives,
Wednesday, August 10 you are invited to join the observation of the stars in the charming village of Gaiche.
At that Piegaro between 12 and 14 August will be held "The Glass days" with the blown glass courses, candlelight, historical re-enactments and tastings in the streets of the village.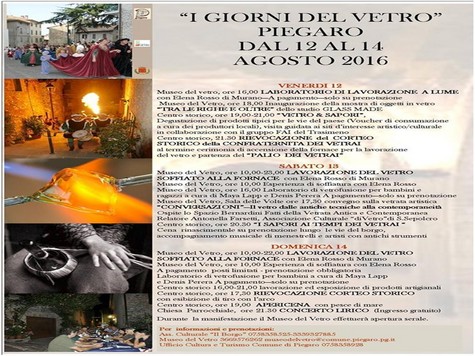 And then we propose tour of ancient olive groves, visits to villages, nature reserves and much more, one in August to be experienced.
End of august and in the month of September we will start the grapes harvest, are you ready to live the experience of "farmer for a day" ?
Call us to find out our promotions, see you soon!