The Country Resort "Il Piccolo Noce" is managed by Klaas, nationality Dutchman and Milena, Italian, combining our different passions, interests and experiences. After many years spent abroad, we decided to buy an old country house (in Italian we call it 'casale') with a plot of ground, and we started our adventure of living in the countryside, forgetting the frenetic life of the city.
Our great desire is to share with other people the lovely experience of living in the countryside, offering an excellent familiar service and allowing you to know the touristic heritage, history, wine and food of the so-called green heart of Italy.
The name of the resort comes from the walnut tree located close to the resort.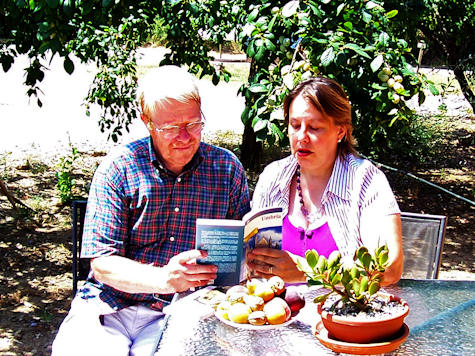 The picture above has been taken in our garden and you can admire also our fruit trees (yellow plums). Around July-August these trees are very generous with their fruits, and with them we have prepared very tasty jams: