+393282245476


+39075839395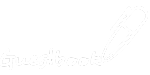 "Il Piccolo Noce"

Casa Vacanze
Vocabolo Petroso 67
06066 Pietrafitta Piegaro PG
---
Phone and fax +39075839395
Mobile +393282245476
email info@ilpiccolonoce.it
Olantiana s.n.c.
P. IVA 02875890549
Disclaimer
Cookies and privacy
Cookies are small files that the sites store on your computer during navigation and are used to save preferences and improve the performance of the site. This site uses the following technical cookies:
a cookie for the operation of the platform
some cookies used by Google for site usage statistics
Unlike profiling cookies, none of the technical cookies collect personal information, but only anonymous information. You can set the preferences of your browser to not accept any cookies, delete them after each visit or every time you close the browser. Regarding the data entered to comment on our posts - ie name and e-mail address - we do not use them for anything else, nor do we give them to third parties: we ask for their insertion only to limit the presence of spammers). Your data is saved on Aruba's servers, where this site is hosted, while those entered in the contact form, arrive via email and we use them only to respond to your requests for information, availability or reservations. we use only to answer you. For any other questions related to cookies or to delete data relating to old comments, please contact us: we will be happy to provide any clarification you desire.
Thanks for collaboration.